Non-DOT Supervisor Drug and Alcohol Reasonable Suspicion Training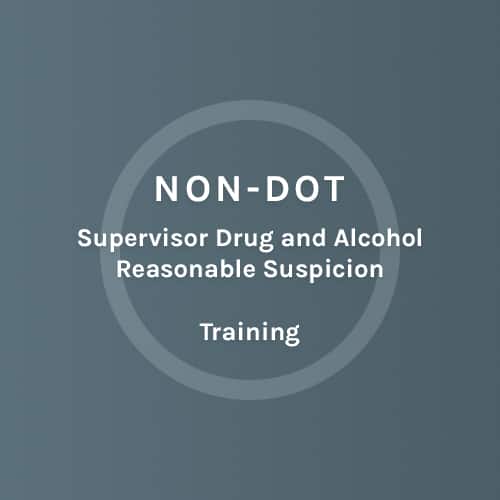 NON-DOT Supervisors Reasonable Suspicion Training- 2-Hour Course
Supervisor's can be the first line of defense in identifying employees who may be exhibiting the signs and symptoms of drug or alcohol impairment. Some Supervisors may have seen indications of drug impairment but are hesitant to report this use in fear of not being right or being accused of "targeting" for numerous reasons.
This course will help the workplace supervisor in understanding their role and responsibilities in how to better:
Understand and recognize the basic signs of drug and alcohol impairment
Document their observations of the employee
Interact with the employee in question regarding these observations
Initiating the drug/alcohol testing process while balancing the sensitivity of the situations, keeping in mind the rights of the employee while and the obligation of the employer in this process
During the Live class, the supervisor will have interactive content to help in the learning process, specific real life scenarios to help in build confidence and assurance in the training they have received. (On-Line Course, Supervisor's will be able to email questions and receive responses from the instructor within 24-hours)
Throughout this course the supervisor will have the opportunity to ask questions and interact with the instructor and other attendees in gaining further knowledge and understanding of how this training can become an asset in accomplishing workplace safety and compliance.