Designated Employer Representative Training (DER)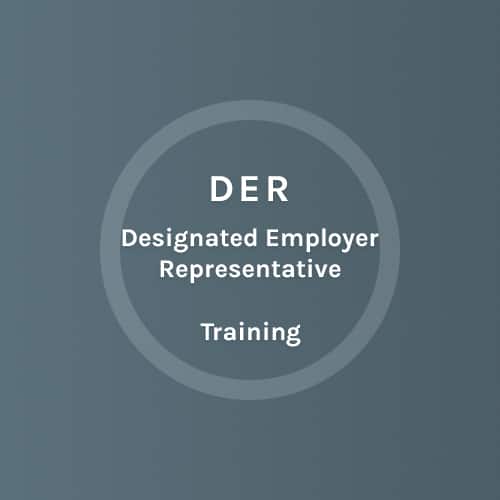 DER (Designated Employer Representative Training)
This course is designed to help those individuals who are responsible of company DOT mandated testing program. During this course the Designated Employer Representative (DER) will learn the following:
How to identify the roles and responsibilities of a DER of a company
Learn how to approach unusual situations such as shybladder, observed collections etc.
Assurance that your company is DOT Complaint with your drug and alcohol testing rules and regulations
Best practices for testing and management of your program
This program helps the individual within companies or businesses understand their responsibility in follow the guidelines and standards set by DOT in this area. We help the DER understand this responsibility and give them the assurance they need in managing and performing their responsibilities as a DER.